IFSA's Safety Series Returns for 2022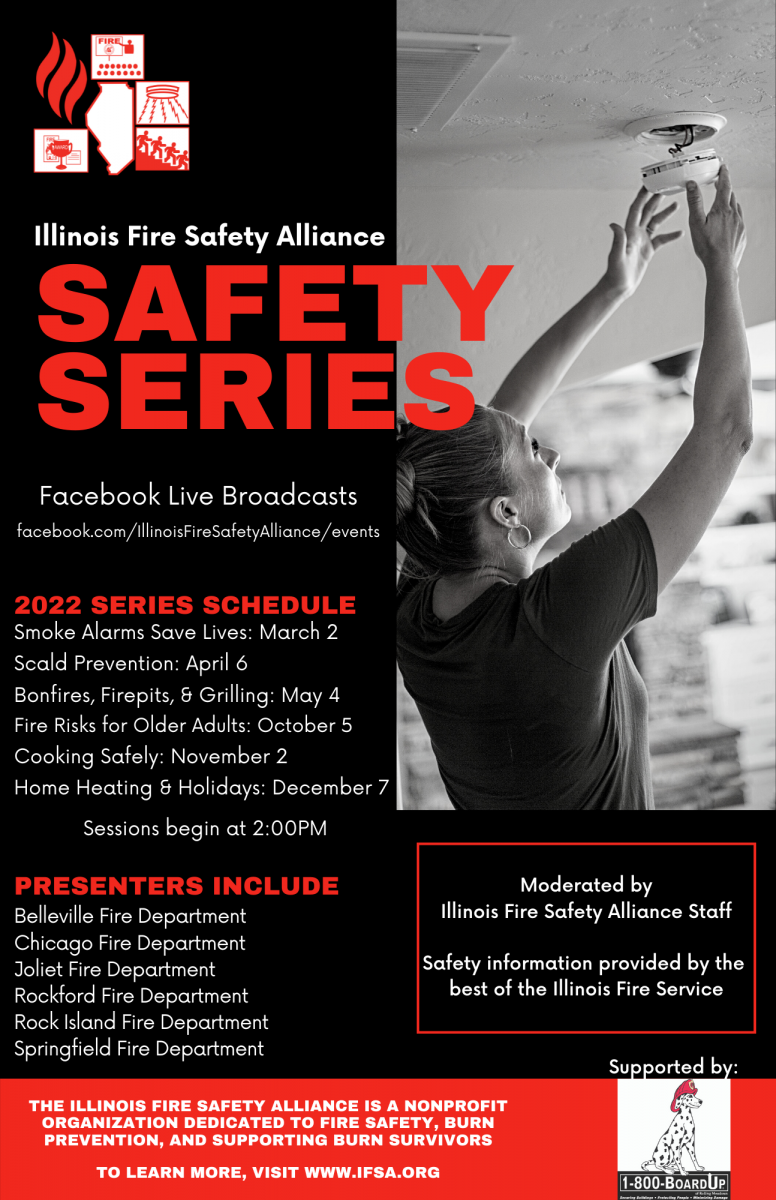 The Illinois Fire Safety Alliance's Safety Series, supported by 1-800-BoardUp of Rolling Meadows, is a public education initiative aimed to inform the general public on a variety of fire safety and burn prevention topics through live, interactive video broadcasts. The IFSA has collaborated with some of the largest fire departments in Illinois to bring important, life-saving information to those of all ages.
All six sessions in 2022 will be made available to all through Facebook Live on the IFSA's page. There is no cost to tune in.
Smoke Alarms Save Lives: March 2
Scald Prevention: April 6
Bonfires, Firepits & Grilling: May 4
Fire Risks for Older Adults: October 5
Cooking Safely: November 2
Home Heating 7 Holidays: December 7
Visit the IFSA's Facebook Page to receive notifications of these upcoming events by clicking here!
Home Fire and Burn Prevention Guide by The Illinois Fire Safety Alliance
This guide provides messages including home safety, emergency phone calls, fire extinguishers, smoke alarms, kitchen hazards, home fire sprinkler facts, electricity, matches & lighters, older adults, juvenile fire setting, babysitting, scald prevention and first aid responses.
The Home Fire and Burn Prevention Guide is available at no-cost throughout Illinois and is made possible by the supporters of the Illinois Fire Safety Alliance.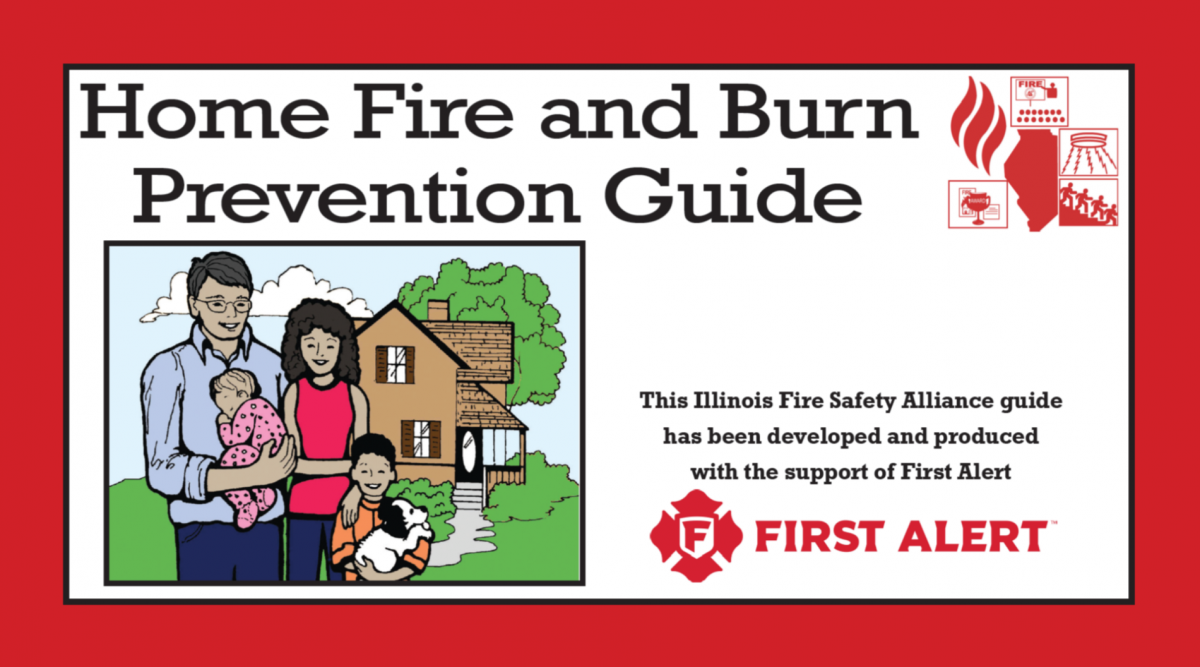 To view this document in PDF form, click here.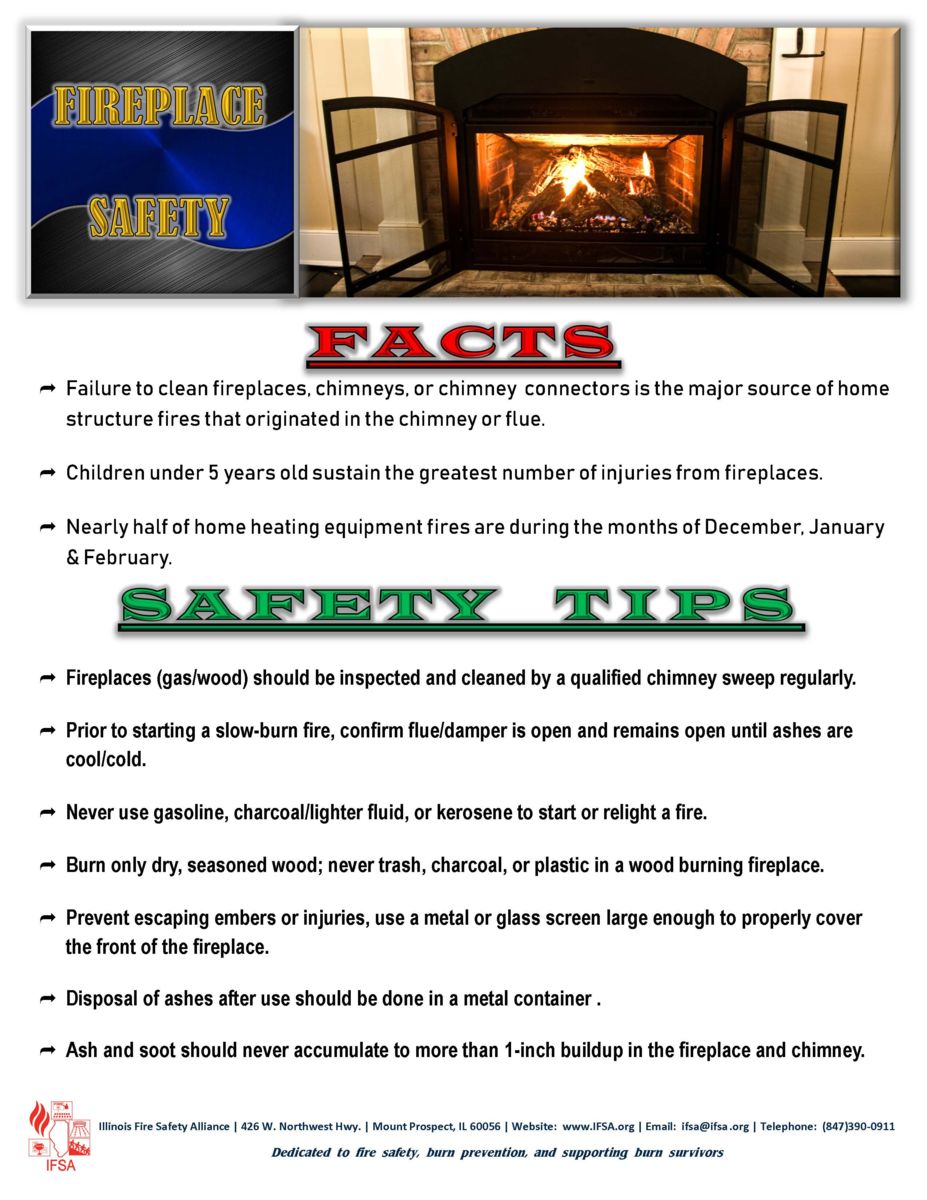 Colder weather is on its way! Check out these great fireplace safety tip's to keep you safe while keeping you warm.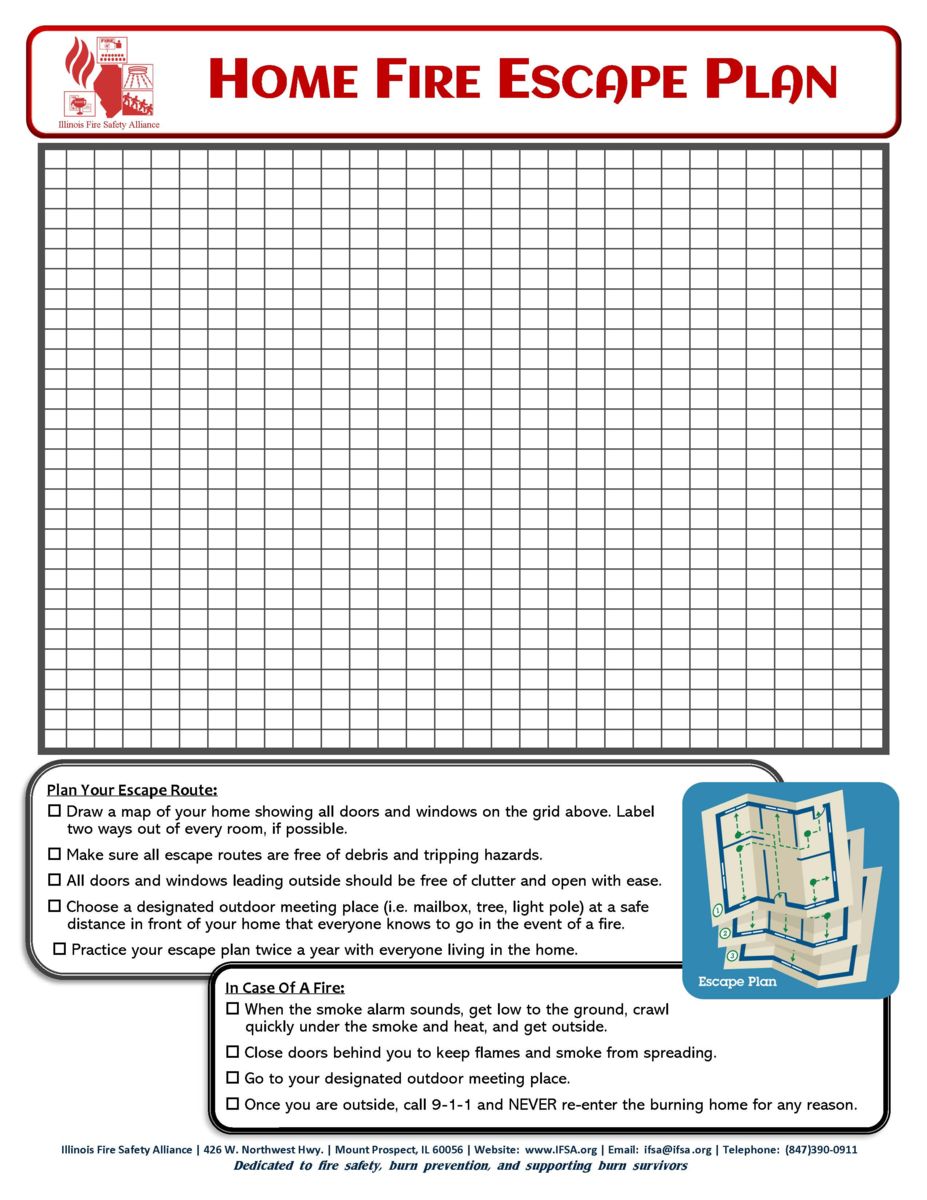 It's never too late to have a plan! Draw up you fire escape plan today and share with your family.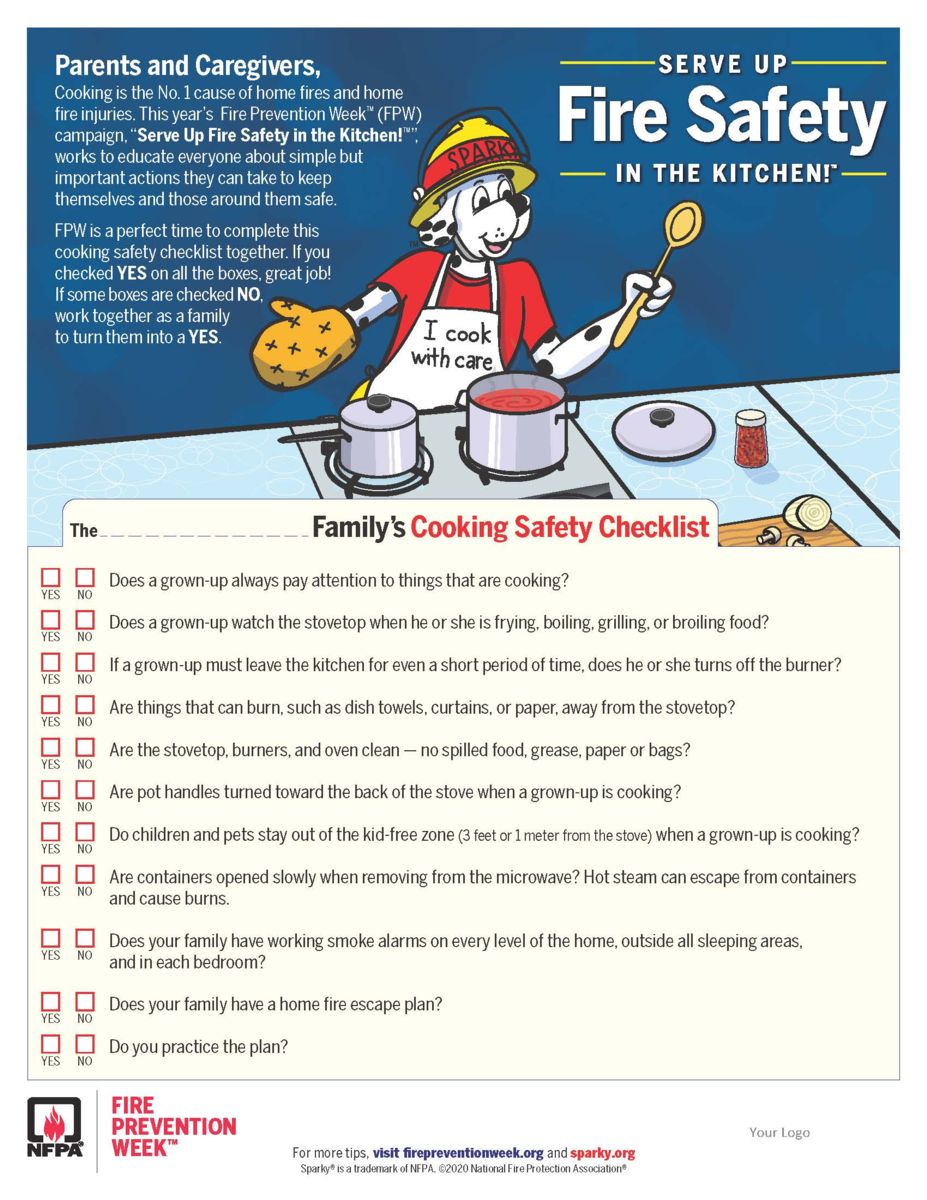 Check out this handy cooking safety checklist!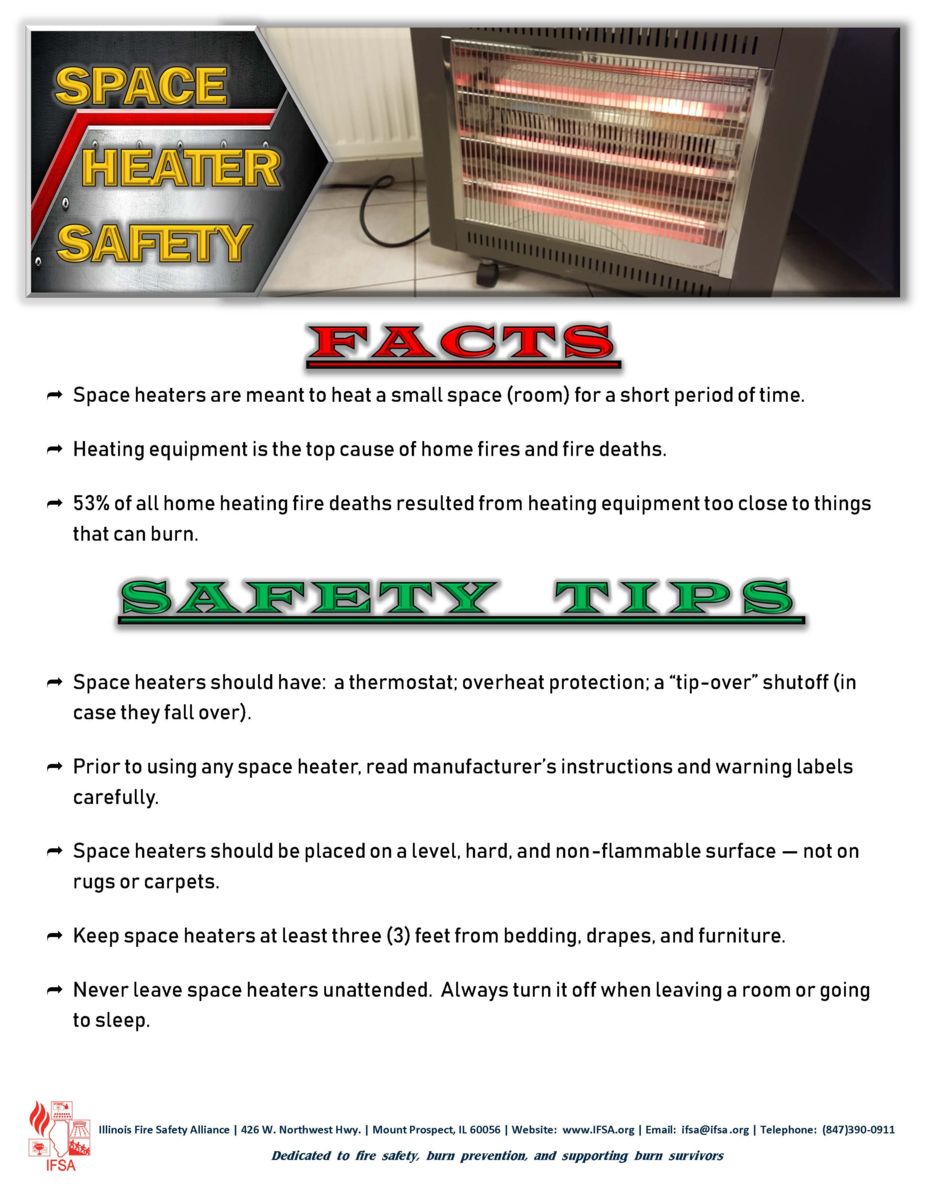 Before turning your space heater on, take a moment to look over these great safety tips!